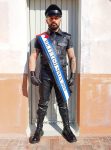 Facebook My name is Diego aka Santi (MR. FETISH ESPAÑA 2019). I'm Santi Noguera, I'm 41 years old and I live in Denia (Alicante). In my daily life I am a specialist in aesthetic medicine, and I have my own practice. In addition to that I dedicate myself to Porno and gogo in the last 5 years. I am a very masculine, passionate and sexual man who is totally involved in the Fetish world, something which is part of my daily life. Leather and sportswear are what most turns me and what I love to wear the most. I am very excited to compete for the title Mr Fetish Spain 2019, for three main objectives:  1. I would like to represent the Spanish community in all national and international events to make our community and our association stand out.  2. Being together with our members of our community supporting them and helping them and becoming not only the Mr of the year, but an unconditional friend.  3. To achieve that our community, together with LGBT associations, achieve goals such as the introduction of PREP in Spain. With the help of my medical profession, raise awareness and educate people about sexual diseases and fight against bulling at all levels of ages.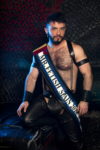 Facebook My name is EMERSON SILVA (MR FETISH SPAIN 2018). I consider myself a person with many defects and few virtues but I believe that enough virtues to have the friends that I have and good luck in life, I have my job and my family thanks to my efforts and I do not regret any of them. I do not consider myself better than anyone. I believe that everyone has their ways of being and respect them. I believe that the fetish theme is one of the many ways of expressing our sexuality and even more so being something personal and for many intimate. Although what is personal or intimate does not mean it is not good to express it and show it, that's why I'm here, because making it known helps many people see it and feel it as something that is part of sex itself and that makes me to feel much better with myself and that's how we end up little by little with so many stereotypes and taboos that do not bring anything good to this society in which we live … Representing this community makes me feel a great responsibility but at the same time I am glad to know that many through me will be able to know and make known all their doubts about the subject, and maybe some others can open doors inside the fetish that make them feel better with themselves and I would like that very much. Here I am for anyone who wants to know about the subject. Not only is it a morbid or sexual issue, but it is based on individual tastes and tastes, colours, as the saying goes … We must learn to know ourselves more and to love ourselves and what our tastes and desires are, and so we can teach others and give an example that there is only one life and you have to live it, know how to live it, learn to live it, enjoy it but everything with a lot of conscience and not harming anyone around us. Respect each other and we can always take good moments and great friendships.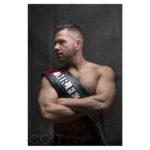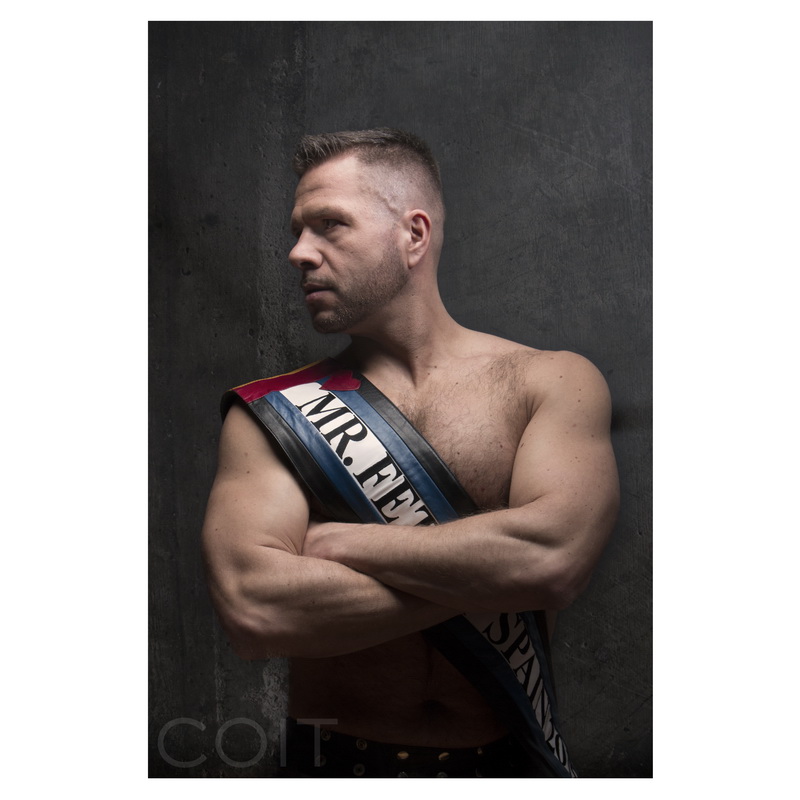 Facebook My name is János, (Mister Fetish Spain 2017). Saturday, the 18th of November 2017 a new MFS 2018 will be elected, what also means my step down, and to start a new journey to help our community from the background.It´s time to look back on my year as Mr. Fetish (Leather) Spain 2017…It was a bumpy ride. But I´m thankful for each and every moment. I´ve learned from every experience good, or bad. So before I share the best moments of my year, I want to thank the people, I´ve couldn´t come so far without. First my husband Henricus. He was with me in every second. Was happy for my success and was my shelter when I was under attack. I love you more than anything in this world!Special thanks to Xavier Vazquez Solano (XVS) for all the photo's he took and for his unconditional love. One of the purest persons I know, and through his camera he shows the best side of everyone. To the guys of Embossy; Dani Embossy y Sergio, for believing in me also after all what happened. To Nhamo Isaac from Spitfire Leather for his beautiful creations, which brought back the color red in the fashion of the leather scene. For my two favorite party organizers, who supported me from the beginning: Josep Solanes (FistclubBarcelona) for choosing me for his posters and Juan Aduff (Aduff), for helping out in the most difficult times. For Fran from Sevilla, who shared my ideas of creating a strong fetish community in Spain. For Kilker and Ru, for standing out for what´s right, and trying to help solve problems.The whole team of Boxer (Cameron, JJ Spin, Jacobo Gude, Victor, Quentin and their teams), Helene & Adrian Maricochi of Q-eros, Luis of the Openmind BCN, David of the Dark Sitges Bar, Javier of the Factory Torromolinos, Juan of the Deep & Jero of The Bunker Sevilla, Guilliaume of the Backstage Perpignan. Titleholders group of 2016: Joe, Werner, Neri, Holter, Chris, Stephan, Manu, George, Manuell, Edu, Sean, Fabrice, Tzachee, Nick, Maciej, Jeffrey, Kenn, Jake, David… & the Titleholders group of 2017: Ralph, Raymond, James, Thomas, Aurelien, Simon, Kenn, Mikko, Sandro, Fabrizio, Manuel, Manfred, Douglas, Alexander, Reto, Wolf, Robby, Łukasz, Pandi, Aviv, Thomas, Pierre, David, Preston, Michal, JV, Joy, Michael, Niels, Zauch, Farex, Matt, Aslan, Bentley, Henk, Marcel, Elisa, Andrew … to stand by me and our Spanish community. Thank also to Werner, Roby, Fran, David to get the SLFC on the ground and all our members… Without you all this wouldn´t be possible. To Jeff , Bob, Ian, Antoin, Tyrone, Tommy, Raymund, John & Conor thank you guys for the great friendships and last, but not least to a special lady; Leena, for her smile through-out the year.I hope I did not forget anyone. They year is over, and I managed by staying true to myself and stay human. Thank you for all the new friendships, support and love I received all the year. Love you all!